Montréal and Madrid, 10 July 2023 – The ICAO Global Aviation Gender Summit in Madrid resulted in a "Call to Action" that comprises several clear and actionable steps and strategies towards resolving the aviation sector's very significant gender equality challenges.  The Call to Action was presented by the President of the ICAO Council, Salvatore Sciacchitano. Priorities included the development of better data, which was recognized as being key to strengthening strategic foresight to support the identification of trends, anticipated needs, and planning, and accordingly to informed policy and decision making.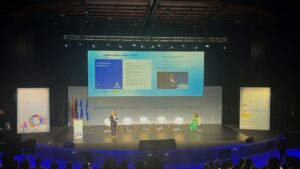 The Summit was well attended, with a broad range of stakeholders participating including aircraft and engine manufacturers. Nina Brooks from ICCAIA  spoke at the closing panel of the summit and also co-hosted a breakfast workshop addressing workforce issues more broadly, with the UK Department for Transport, ACI and IATA. The outcomes from the workshop will help to inform the direction of a new taskforce on workforce being created with likeminded states and industry representatives.
Building on existing domestic programmes and international work, the group has the desire to increase ambition globally on aviation skills and would like to support ICAO in achieving its objectives, particularly on gender equity, but also more broadly on aviation skills.  The work will focus on both the current skills and skills shortages faced by the global aviation sector and work on how the sector is anticipated to change and whether we are prepared. Throughout all is a need for person-centred policy and discussion, to ensure the current and future aviation workforce is sustainable, robust and fit for purpose.
The Taskforce will look at challenges faced including outreach to young people, diversity and equality, upskilling for new and expanding technologies and other areas of change impacting the sector. It will contribute further to the work of ICAO in the longer term as we prepare for the next General Assembly and p rovide inputs to the re-vamped NGAP programme.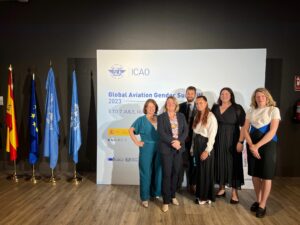 ICCAIA is looking forward to next steps in getting the Taskforce up and running.