7th October, 2022  ICCAIA applauds and strongly endorses the package of environmental measures adopted by the ICAO General Assembly today. Of particular importance is the adoption of a Long Term Aspirational Goal for carbon reduction that aligns with the industry's own ambition to achieve Net Zero operations by 2050.
In October 2021, manufacturers, airlines, airports and air navigation service providers together committed to achieving a net zero goal by 2050 through the Air Transport Action Group and its Waypoint 2050 report. ICAOs agreement, covering both the LTAG and an adaptation to the CORSIA Market Based Measures scheme to accommodate the drastic negative impact on air traffic caused by the COVID-19 pandemic, aligns with the industry goal and is a strong signal of leadership in the fight against climate change by the civil aviation sector.
ICCAIA provided technical contributions to the LTAG report across all areas of technology, operations, fuels and market impact assessment, with over 70 experts providing inputs. The LTAG report contains a technology roadmap, endorsed by manufacturers, that describes what technologies will become available in which market segments and when. As presented in our Assembly working paper on the subject, ICCAIA calls on ICAO to adopt the technology roadmap defined in the LTAG report and develop a parallel regulatory roadmap for certification, airworthiness and operations to enable manufacturers to develop those technologies to globally agreed standards and bring them to market.
The paper presenting ICCAIA's views and the call to action is available here.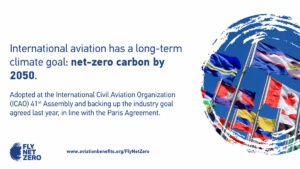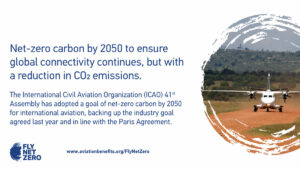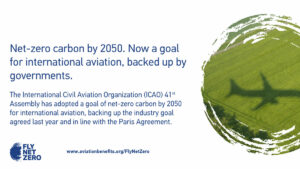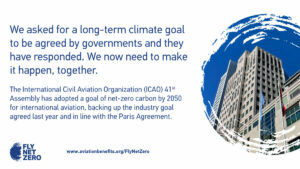 About ICCAIA
ICCAIA represents the interests of the global aerospace manufacturing community, counting among its membership the AeroSpace and Defence Europe (ASD); Aerospace Industries Association (AIA) from the USA; Aerospace Industry Association Brazil (AIAB); Aerospace Industry Association Canada (AIAC); Society of Japanese Aerospace Companies (SJAC); Association of Aerospace Industries of Singapore (AAIS); Federacion Mexicana de la Industria Aeroespacial (FEMIA) of Mexico; and the Malaysia Aerospace industry Association (MAIA).
For further information, please email info@iccaia.org